By Jen Crane for Adams & Associates Engineers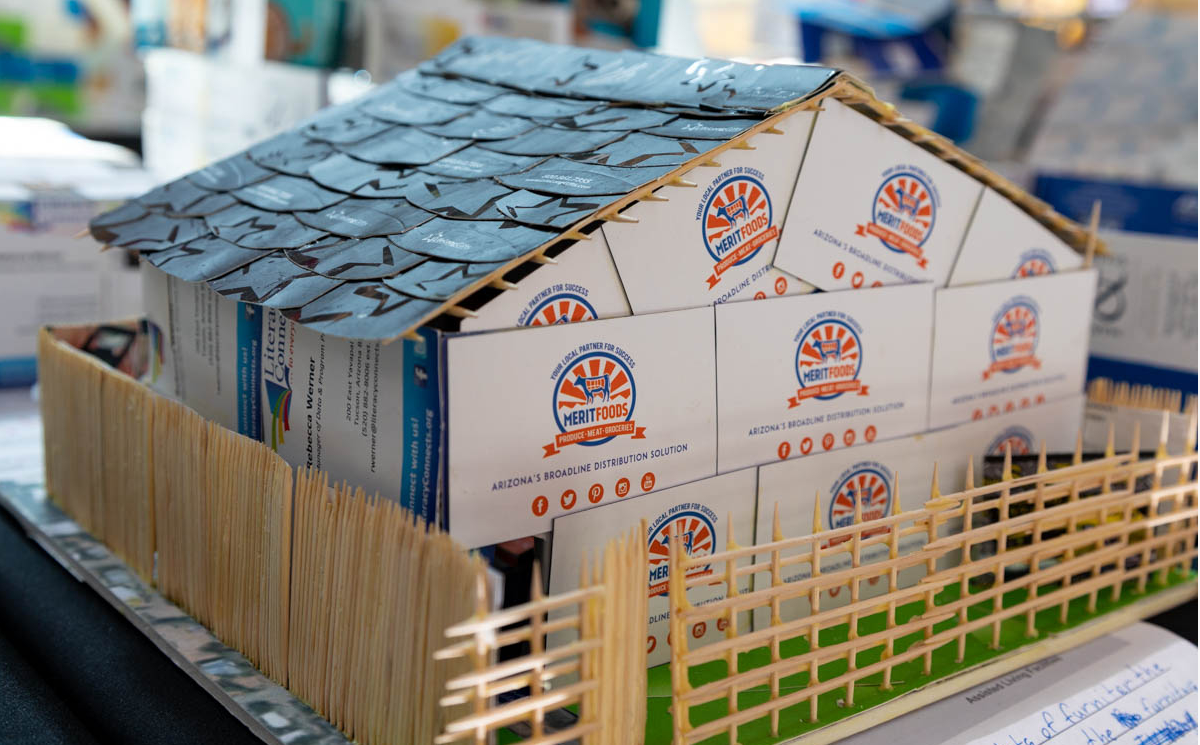 Several Arizona A/E/C firms came together to sponsor this year's KIDstruction event – a design/build competition for middle school students, using only business cards, toothpicks and glue on a 12"x12" base.
This year's event took place on September 29 and was judged by prominent members of the A/E/C community.  More than 160 structures from 21 southern Arizona middle schools were on display for an entire week at Park Place Mall in Tucson. In the 17 years that Kidstruction has been held, more than 2,200 teams and 5,800 middle school students have participated in the competitions.
In addition, the 12 winning student teams will be invited to compete as individuals in February 2019 at Kidstruction-KidsBuild to further advance their knowledge and interest in the A/E/C industry. The top four students will win free attendance to CAMP Architecture in June 2019 hosted by the College of Architecture, Planning, and Landscape Architecture, University of Arizona.
The teams, teachers, judges, sponsors, and volunteers for the event included these A/E/C firms:
Adams and Associates Engineers
Western Technologies, Inc.
DLR Group
Barker Contracting
Eglin + Bresler Architects
GLHN Architects and Engineers
Martin, White, & Griffis Structural Engineers
College of Architecture, Planning, and Landscape Architecture, University of Arizona
The Cornerstone Building Foundation
AIA of Southern Arizona
Reproductions, Inc.
KE&G Construction, Inc.
Engineering & Environmental Consultants, Inc.
W.E. O'Neil Construction Company
Kittle Construction
Readers can learn more about KIDstruction by clicking here.
To donate business cards, recycled foam core boards, or provide cash contributions, please contact Jen Crane, Adams and Associates Engineers, 520-323-3858, jen@adamsengrs.com or Michael Nervik, DLR Group, 520-461-1308, mnervik@dlrgroup.com.