Industry Professionals 09-08-20
Awards & Accolades 

1. Sundt Construction, Inc. ranks No. 67 on the National Center for Employee Ownership's Top 100 largest majority-employee-owned companies list and No. 8 within the construction industry. 
Boards & Commissions 
2. The Federation of Defense and Corporate Counsel (FDCC) has named Sundt Construction's assistant general counsel Matthew Meaker chair of their construction section. He had served as the vice-chair of the group for the past year.   
3. Nicole Snyder, Healthcare Business Development & Marketing Leader at Orcutt | Winslow, has joined the PHX East Valley Partnership Board of Directors. Snyder served as past president of the Arizona Association for Economic Development. 
4. John Hamby has recently joined Phoenix Community Alliance as the new Executive Director. Hamby will also serve as Vice President of Downtown Phoenix Inc. 
Company News 
5. Mosaic, the construction technology company for homebuilding, has announced a $100M strategic agreement with Mandalay Homes. Together they will build 400 homes over the next 24 months. 
6. LF Capital Acquisition Corp. announced that it has entered into a definitive merger agreement with Landsea Homes Incorporated in a transaction valued at $510M. 
7. Wrench Group LLC, a national leader in home repair, replacement and maintenance services specializing in heating, ventilation, air conditioning, plumbing, water and electrical services, announced the acquisition of All About Water, based in Chandler. 
Promotions 
8. Ware Malcomb has recently promoted Douglas Gullo, RA to Director, Commercial Architecture of their Phoenix Office. 
9. Haydon Building Corp recently announced several promotions. Francisco Calderon was promoted to Director of Operations; Todd Gladden and Dean Marten were both promoted to Project Director; and Mike Jones Jr. was promoted to General Pipe Superintendent. 
New Hires/Transitions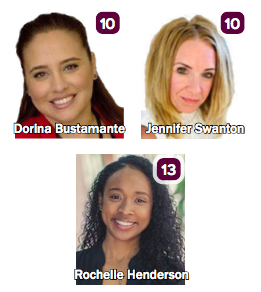 10. RITOCH-POWELL & Associates (RPA) continues to grow with the addition of two new Directors of Business Development, Dorina Bustamante and Jennifer Swanton. Bustamante brings more than 15 years of client cultivation and relationship management experience in the public and private sectors, and Swanton brings more than 25 years of experience in marketing, real estate and leadership. 
11. Kent Groh, P.L.S. recently joined CobbFendley's Chandler office as Survey Senior Project Manager. Groh brings three decades of professional land surveying and geomatics experience as well as a solid background in project management, business development and leadership. 
12. Kyle Barichello has joined RVi Planning + Landscape Architecture's Tempe office as a Project Manager. 
13. Rochelle Henderson has joined Newtown Community Development Corporation as the Housing Development Coordinator.