Giving Back 


1. Rosendin Holdings, Inc., the parent company to Rosendin and Modular Power Solutions (MPS) announced it has established The Rosendin Foundation, a 501(c)(3) non-profit incorporated to positively impact communities, build and empower people, and inspire innovation through financial grants and volunteer hours. 
Awards & Accolades 
2. SOLON Corporation has been recognized by Solar Power World magazine as the number one commercial EPC solar contractor in Arizona for the second year in a row, and the company is among the top 26 percent nationally. SOLON's 2019 installations totaled 12.3 MW, a 66 percent year-over-year increase.  
Company News 
3. Phoenix West Commercial announced it moved into a new office at 700 N. Estrella Parkway, Suite 205, in Goodyear. 
4. Menlo Group announced that the commercial real estate firm will now offer property management services. The Tempe-based company's property management efforts will be overseen by industry veteran Raul Martinez. 
Promotions 
5. Terracon announced the promotion of Materials Department Manager Bart Pierce to Senior Associate. Pierce manages Terracon's Phoenix office Materials Department of roughly 25 employees consisting of project managers, field engineers and field/lab technicians. 
New Hires/Transitions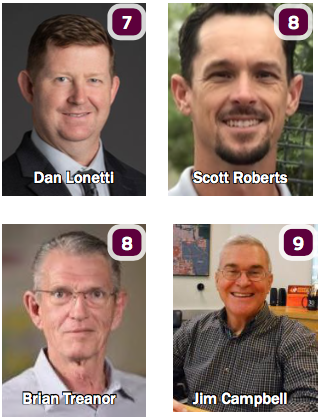 6. Clear Title Agency of Arizona has hired Scott Pearson as Vice President of the Commercial Division. He will focus on continued market growth and enhanced services for the company's commercial division. 
7. Dan Lonetti joined Burns & McDonnell in Arizona to lead solar design and construction projects throughout the Southwest. 
8. Alston Construction announced the addition of Brian Treanor as Operations Manager and Scott Roberts as Superintendent. 
9. After 42 years of practice in the civil engineering field, Jim Campbell is retiring from WOODPATEL as of July 31st, and will be travelling the world.