Giving Back
1. Fulton Homes and 99.9KEZ hosted another remote for their 'Stuff the Bus' program on July 6. Throughout the summer, Fulton Homes is donating school supplies to deserving families as part of their "Stuff the Bus" campaign. The annual donation drive generated an estimated $5K worth of school supplies in 2018, and is set to meet this year's goal of gathering donations for 150 children at the Boys and Girls Club of the East Valley.
2. Fulton Homes is in their seventh year of hosting their 'Cause for Paws' campaign, which seeks to improve awareness about scorching pavement temperatures that our canine friends can be exposed to during summer months. At each event remote, Fulton Homes gives away pairs of free dog booties to attendees, who will walk away with another way to keep their pup safe in the Arizona heat. Their next remote is at Petsmart, 10825 N. Tatum Blvd, Phoenix on July 13.
Awards & Accolades
3. Sundt Construction, Inc. announced they climbed 11 spots to No. 54 on Engineering News Record's (ENR) 2019 Top 400 Contractors list with a reported $1.4B in construction revenue during 2018. ENR, the construction industry's principal trade publication, generates its list of Top 400 Contractors based on the prior year's construction revenue. The full list can be found here.
4. Dekker/Perich/Sabatini (D/P/S) has once again been ranked in the Top 300 Architecture Firms by Architectural Record, jumping 20 spots from 2018 and making the list at #115. Rankings are based on revenue for architectural services performed in 2018. The full list can be found here.
5. Real estate entrepreneur Michael Pollack has been awarded the 2019 Community Cup by the Chandler Chamber of Commerce. The award goes to individuals and organizations for their long-term volunteerism and commitments to the local community.
Boards & Commissions
6. Glendale Mayor Jerry Weiers was elected to two leadership position in the Maricopa Association of Governments. Mayor Weiers is now the vice chair of MAG and the chair of MAG's Transportation Policy Committee.
7. The Valley Metro Regional Public Transportation Authority (RPTA) and Valley Metro Rail Boards of Directors have elected officers for the Fiscal Year 2020 term, July 1, 2019 to June 30, 2020. The RPTA Board Officers are:
Chandler Mayor Kevin Hartke – Chair
Phoenix Mayor Kate Gallego – Vice Chair
Peoria Councilmember Jon Edwards – Treasurer
The Rail Board Officers are:
Tempe Councilmember Robin Arrendondo-Savage – Chair
Mesa Councilmember Francisco Heredia – Vice Chair
New Hires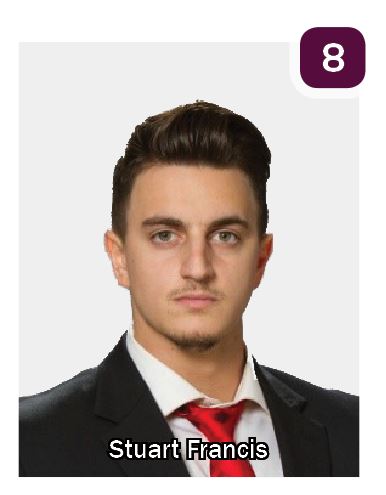 8. BEX is excited to welcome Stuart Francis to the team as Market Researcher, where he will focus on maintaining up-to-date and accurate information on private projects in the Database. Stuart comes to BEX with a background in business intelligence and product management consulting. With undergraduate business degrees from SUNY Delhi and the University of Arizona, Stuart built a strong technical base that led to his recently completed MBA with dual concentrations in Finance and MIS (also from his beloved alma mater, Arizona). Armed with a tireless work ethic and admiration for analysis, Stuart makes for a strong addition to the BEX team and the advancing Database. In his free time, he enjoys playing with his sweetheart American Bully – Stella, golfing, and near obsessively having reruns of his favorite show 'The Office' playing in the background wherever a TV is accessible
9. Mortenson has recently hired two people to their Phoenix team. Matt Avila has been hired as a business development manager and Darryn Jones has been hired as a senior business development manager.
10. Balfour Beatty (Arizona) announced the recent addition of Graeme West, Chief Estimator, to the Scottsdale team. Graeme brings more than 27 years of national and international general contracting and preconstruction experience along with industry knowledge covering a vast mixture of market sectors.
Company News
11. Jones Lang LaSalle Incorporated (JLL) announced that it closed its acquisition of HFF, greatly expanding JLL's ability to provide world-class capital markets services and expertise to its clients. With the acquisition complete, Mark Gibson, former CEO of HFF, joins JLL as CEO, Capital Markets, Americas and Co-Chair of its Global Capital Markets Board.
Promotions
12. Mortenson has recently promoted Melanie Morehart to project executive and Ryan Poropat to field operations manager for their Phoenix Office.