Industry Professionals 05-26-20
Company News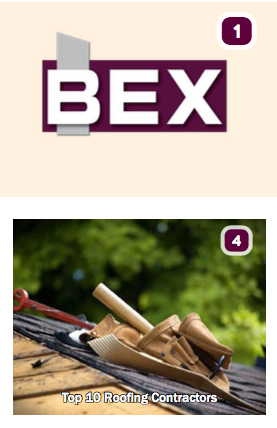 1. BEX is proud to announce that we have recently obtained the status of Certified DBE firm for the following NAICS codes: 
511120 – Periodical Publishing

 

5418 – Advertising & Public Relations Consulting

 

51913 – Online Publishing & Web Search Portals

 

541613 – Marketing Consulting

 

561920 – Event & Meeting Planning

 
We look forward to expanding our scope of services in these areas of work, especially related to projects that have DBE goals. 
2. CapRock Partners announced a first and subsequent second closing of CapRock Partners Industrial Value-Add Fund III, totaling more than $180M of committed capital in the fund and co-investment vehicles. CapRock Partners Industrial Value-Add Fund III will focus on the acquisition of middle market, value-add industrial properties, typically between $20M-$50M per acquisition, across California, Nevada and Arizona. 
Giving Back 
3. The Salt River Project (SRP) has donated $100K to the AZ Coronavirus Relief Fund, supporting frontline workers and efforts to mitigate the medical and economic impact of COVID-19 in Arizona. 
Awards & Accolades 
4. Here are the Top 10 Roofing Contractors in Arizona, based on public voting for the 2020 edition of Ranking Arizona, the state's biggest and most comprehensive business opinion poll: 
Scott Roofing Company

 

RENCO Roofing

 

Allstate Roofing

 

Lyons Roofing

 

AARA Architectural Metal Roofing

 

Daley Roofing

 

Ky-Ko Roofing Systems

 

Prime Roofing

 

Progressive Roofing

 

Young Builders Roofing

 

Boards & Commissions

 

5. Brandon Quester, Exeuctive Director and Editor for Arizona Center for Investigative Reporting, has been chosen by the Institute for Nonprofit News as one of the 11 members selected for its 2020 INN Emerging Leaders Council. 
6. The American Planning Association announced they will be celebrating the 2020 induction of Jill Hegardt and Celeste Werner into the AICP College of Fellows. Election to Fellow is one of the highest honors that the American Institute of Certified Planners bestows upon a member. The Champagne Induction Ceremony will take place virtually via Zoom meeting on June 4th at 5pm. 
Promotions 
7. Mark Ibarra has been promoted to regional manager at 1898 & Co. — a business, technology and security solutions consultancy, part of Burns & McDonnell — in Phoenix. In his new role, Mark will lead a team of experienced professionals delivering consulting services to a wide range of clients throughout the Southwest. 
New Hires 
8. Jessica Bateman has joined RYTAN Construction as Vice President. Bateman brings almost 20 years of experience and industry knowledge and will oversee all of the Marketing aspects of the company, while enhancing their brand and message. She will also assist with business development and operations of the company. 
9. P.B. Bell recently hired Nicole Gernux, a 21-year HR veteran, to its growing team as its human resources director. In her new role, Gernux is responsible for directing the full scope of human resources initiatives, including policies and procedures, benefits and payroll, talent recruitment and retention, development and training, employee relations, and company culture and growth.
10. ABI Multifamily added a new broker, Will Shepler, to the Phoenix team. Shepler will provide advisory services to assist clients with investment strategies, opinions of value, property and market guidance, and the successful completion of multifamily investment transactions in the Phoenix metro area.