Industry Professionals 05-19-20
Giving Back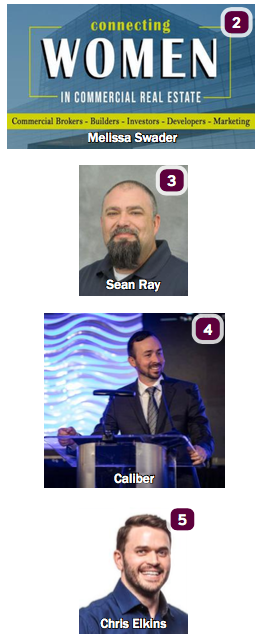 1. Harvard Investments, developer of Cadence at Gateway, recently thanked Dignity Health Arizona General Hospital Mesa healthcare heroes by delivering fresh meals from two local favorite Mesa restaurants, Handlebar Diner and Native Grill & Wings. 
2. Director of Marketing, PR & Administration with SVN Desert Commercial Advisors, Melissa Swader has recently launched a national Facebook group called Women in Commercial Real Estate, to give women in CRE a platform to help elevate their business and brand. 
Boards & Commissions 
3. Sean Ray, Director of Craft Workforce Development for Sundt Construction, has been named vice-chairman of the National Center for Construction Education and Research (NCCER) National Workforce Development Committee (WFD). He has been an active member of the WFD committee for eight years. 
Company News 
4. Arizona- based real estate investment firm Caliber opened investing to the public for the first time in its 12-year history, which in short order has already attracted more than $600K in new capital. Company co-founders Chris Loeffler and Jennifer Schrader in February made a presentation and soft rollout of the raise to investors, local dignitaries and other stakeholders, but went all-in once their online portal was ready to accommodate investor transactions. 
Promotions 
5. Pangolin Structural announced the promotion of Chris Elkins, SE into the role of Associate. For the past two years Elkins has proven himself as a diligent engineer, a proficient mentor and a critical member of the team.  
New Hires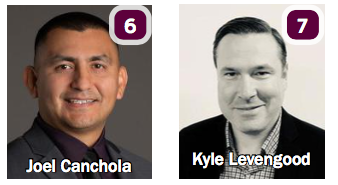 6. Joel Canchola recently joined Burns & McDonnell to lead and grow the firm's construction/design-build services in the Southwest. Within his 15-year career in construction management, Joel has led major-capital projects for critical infrastructure clients in the commercial, healthcare, manufacturing, residential and transportation sectors. 
7. Kyle Levengood has recently joined Pueblo Mechanical and Controls LLC as Vice President of Install Operations.