Awards & Accolades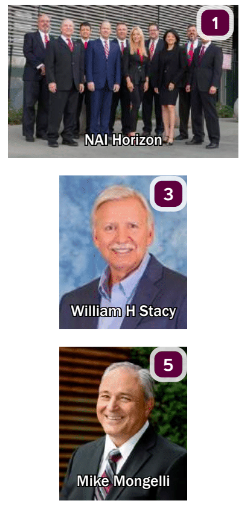 1. NAI Horizon has named their 2019 Top Producers. They are: 
Laurel Lewis

, 

Office;

 

 

Lane Neville

, Investment Sales (office and retail

);

 

Shelby 

Tworek

, 

Retail;

 

 

Chris Gerow

, 

Retail;

 

 

Isy

 

Sonabend

, 

Industrial;

 

 

Matt Harper

, CCIM, 

Retail;

 

 

Denise Nunez

, Investment Sales (self-storage

);

Troy 

Giammarco

, 

Office;

 

Gabe Ortega

, 

Retail;

 

Mike 

Gaida

, Business/Industrial/Retail.

 
2. Banker Insulation, Chandler, and Markham Contracting Company, Inc., Phoenix, were 2 of 13 construction subcontracting firms to earn the American Subcontractors Association's Certificate of Excellence in Ethics. Another Arizona ethics certificate recipients includes EyeSite Surveillance, Inc., Chandler. 
Boards & Commissions 
3. The Maricopa Economic Development Alliance (MEDA) announces the return of William H. Stacy, P.E. to its Board of Directors. 
Company News 
4. Restoration Builders, Inc. announced that it has acquired Roof Angels, LLC., a 501(c) Public Charity based in Dallas. 
Promotions 
5. Willmeng Construction announced the promotion of Mike Mongelli, COO to President. As a partner and part of the leadership team, Mongelli joined Willmeng in 2011, bringing his dynamic experience and tenure. Specializing in providing management in business operations from preconstruction to project completion, Mongelli's experience has led him to this position, where he will oversee the successful execution of projects on behalf of clients.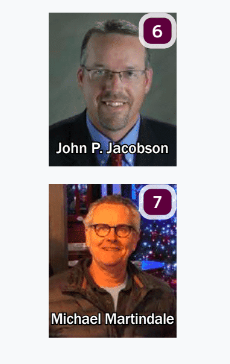 New Hires 
6. Pinnacle Design, Inc. welcomes John P. Jacobson as Director of Landscape Architecture. Jacobson has over 30 years of experience providing professional design services and serving as a trusted advisor while collaborating with regional and national investors and developers. 
In Memory 
7. Michael Martindale unexpectedly passed away from his long-term battle with asthma on Friday, March 13th. Michael served as Principal and Designated Broker of CRA. He also served as a founding board member of Pinal Partnership and has been integral not only in the organization's success, but to the entire Arizona development community's success. His goodness and contribution extended far beyond just business.