Giving Back

1. McCarthy Building Companies, Inc. is tapping the talent in universities throughout the U.S. in its 3-year-old Intern Advantage Program. McCarthy managers said the program improves the image of construction work as a good career move and also lets the company get a look at possible future employees.
Awards & Accolades
2. Horatio Alger Association of Distinguished Americans, Inc. a nonprofit educational organization honoring the achievements of outstanding individuals and encouraging youth to pursue their dreams through higher education, today announced that K. Michael Ingram, founder, chairman and chief executive officer, El Dorado Holdings, Inc., has been selected for membership in this prestigious organization.
Boards & Commissions
3. Larry Beltramo, President and COO of Rosendin, has been named the Interim President of the National Electrical Contractors Association (NECA) effective April 1, 2019. Beltramo will remain President and COO of Rosendin while serving as the Interim President of NECA.
Company News
4. Jones Lang LaSalle Incorporated and HFF, Inc. announced that they have entered into a definitive agreement under which JLL will acquire all the outstanding shares of HFF in a cash and stock transaction with an equity value of approximately $2B. The transaction has been unanimously approved by the boards of directors of both companies and is expected to close in the third quarter of 2019.
5. Speedie & Associates, Inc., a leading provider of consulting engineering services statewide, moved their operation to a new facility at 2026 N. 3rd St., Flagstaff.
6. Earthworks Environmental LLC announced it has opened offices in two more states and hired two employees and promoted two specialists in its Arizona Office. Travis Fern has been promoted to Executive Director and Richard Howe has been promoted to National Operations Manager. The two new hires were not named.
Promotions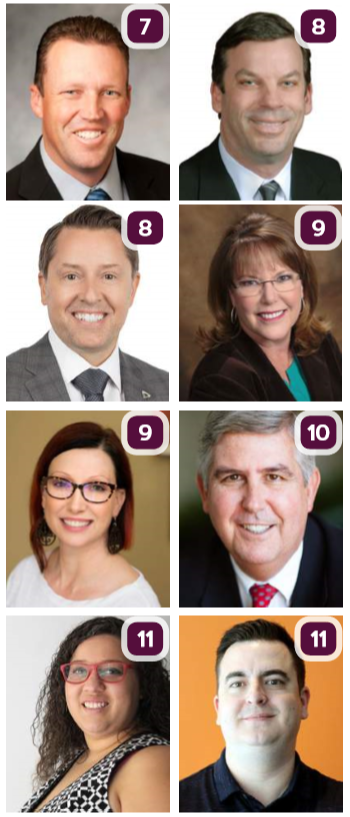 7. Sundt Construction, Inc. has promoted Cade Rowley to Southwest Regional Manager for the Transportation Group. He will oversee Arizona, New Mexico, El Paso and Southern California.
8. Kidder Mathews has announced the firm's four brokerage heads; Brian Hatcher, Northwest, Eric Luhrs, Northern California and Nevada, Robert Thornburgh, Southern California, and Mark Read, Southwest, have been named regional presidents of brokerage for their respective regions. In addition, Keith Kaiser has been promoted to president of the firm's property management division, and Peter Shorett has been named president of the firm's valuation advisory division.
9. Speedie & Associates, Inc. has announced the promotion of Donna Chiappini to Client Services Manager and Jamie Schindeldecker to Business Development Manager.
10. Sunbelt Holdings has announced that Long-time President and Chief Executive Officer John Graham will assume the role of Chairman from Tor Andenaes, Sunbelt's 1979 founder, while continuing his responsibilities as Sunbelt's Chief Executive Officer. Also, Current Chief Operating Officer Sean Walters has been named President, Bob Bambauer has been promoted to Executive Vice President and Josef Pappas has been appointed to Vice President.
11. FITCH has appointed Courtney Fisher, Chris Davis and Justin Slater to the role of Program Director. They each will oversee a team of architectural Project Managers and Job Captains and will be the main point of contact on a number of high-volume retail, grocery and restaurant accounts.
New Hires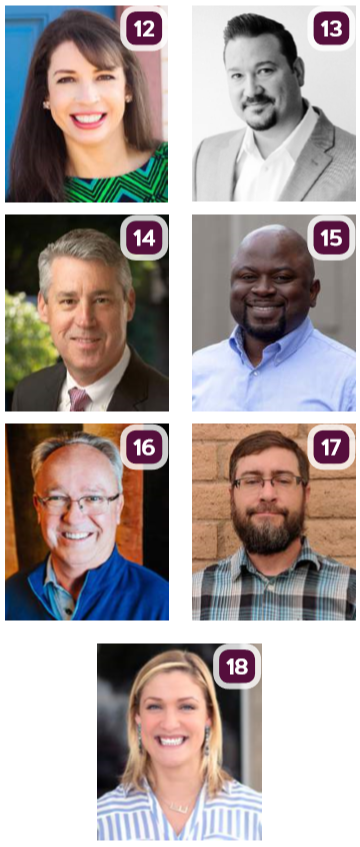 12. Speedie & Associates, Inc. has recently hired Bridgette Blair, AZED Pro, as Marketing & Communications Manager to the firm.
13. Josh Schimmels, who worked as AZ Big Media's vice president of business development from 2005-2010, has returned to the company as the publisher as of March 18, 2019.
14. SRS Real Estate Partners has announced the addition of Greg Valladao as senior vice president as part of the Investment Properties Group in the Phoenix office.
15. Tom "Mando" Kapita has rejoined Terracon and has been named Manager of Regional Services – GeoDesign. Kapita worked at Terracon previously from February 2001 to April 2013 and last served as Geotechnical Department Manager.
16. Achen-Gardner Construction has announced the addition of Robert Pierce as President. He brings more than 40 years of experience in all types of heavy civil construction and a resume including some of the largest Design-Build and Construction Manager at Risk infrastructure projects in the United States.
17. Perry Engineering has announced the addition of Andrew Clark, M.A., R.L.S., who will be in charge of Perry's survey services.
18. Concord General Contracting, Inc. has announced the hiring of Elizabeth Glaesman as Business Development Manager and Stephanie Ross as Controller to their team.