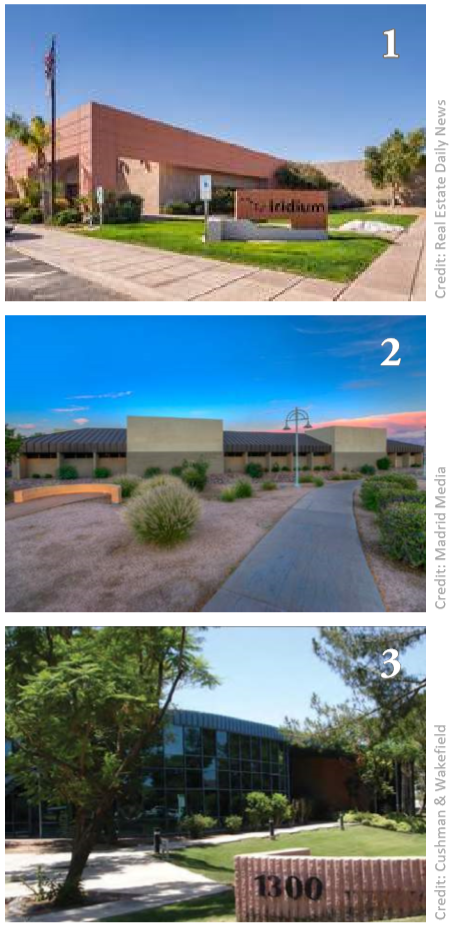 Sales Transactions
1. On behalf of Cohen Asset Management, Cushman & Wakefield announced the firm facilitated the sale of Iridium @ Price Road Corridor, a 69.8KSF building in Chandler. Bay Capital LLC purchased the fully leased asset for $16M. Will Strong led the Cushman & Wakefield Capital Markets team on the sale.
2. The Phoenix Kidder Mathews healthcare team announced the sale of 3271 N. Civic Center Plaza, a 16.9KSF medical office building in south Scottsdale for $3.4M. Michael Dupuy and Rachael Thompson negotiated the sale on behalf of owner 6 Turns, LLC, a subsidiary of SEBO Enterprises, LLC. The buyer, Dr. Remus Repta, was represented by Sheila Bale and Ryan O'Connor with Cushman & Wakefield.
Lease Transactions
3. Cushman & Wakefield announced that Keter Plastic signed two leases at Fiesta Tech Center, the first at 1300 N Fiesta Blvd for its manufacturing building, and the second at 1343 N Colorado St for its warehouse. The two leases are a combined 323.3KSF. Pete Klees and James Harper of Cushman & Wakefield Phoenix negotiated the lease on behalf of the tenant. Fiesta Venture, L.P. is the owner.