Industry Professionals 09-17-19
Awards & Accolades

1. Sundt Construction, Inc. ranks No. 52 on the National Center for Employee Ownership's Top 100 largest majority-employee-owned companies list. In 1972, Sundt established an Employee Stock Ownership Plan (ESOP), and today the company is 100 percent employee owned.
2. Corbins Electric has been selected as the 2019 Specialty Contractor of the Year by Engineering New Record (ENR) Southwest. ENR Southwest has also released their list of Top Specialty Contractors by Sector for 2019. In Arizona, the top 10 are:
Suntec Concrete
Wilson Electric Services Corp
Hardrock Concrete Placement Co.
Rosendin Electric
TDIndustries
JB Henderson Construction Co.
Corbins Electric
Haci Mechanical Contrators
Sun Valley Masonry
Buesing Corp.
Boards & Commissions
3. Three new members have joined the Women in Transportation (WTS) Metropolitan Phoenix Board of Directors. Jody Simms and Caitlin Brady have both joined as Nominations Co-Chairs and Vanessa Quinto has joined as Awards Ceremony Chair. Each appointment was unanimously approved by the Board and assumed their roles immediately.
Company News
4. Rose Law Group Reporter and its Senior Reporter/Writer, Phil Riske are both celebrating their 10-year anniversary this year.
5. Matrix, a full-service planning and engineering firm, is celebrating 20 years of success with clients, projects, and team members.
Promotions
6. Brian Lizzet has recently been promoted to Consultant Engineering, Inc's (CEI) ownership team. Brian has been with CEI since February 2015 and brings more than 15 years of engineering and construction related knowledge to the team.
New Hires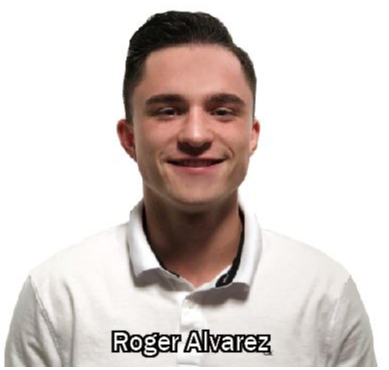 7. BEX is excited to welcome its most recent hire, Roger Alvarez to the team as Market Researcher, where he will focus on maintaining up-to-date and accurate information on private projects in the Database. Roger comes to BEX as a recent college graduate from Arizona State University with a Bachelor's degree in Urban Planning and Development. Roger is detail-oriented and tech-savvy and has a passion for research involving city development and construction. When he's not working hard, he enjoys spending his free time hiking and traveling to new places.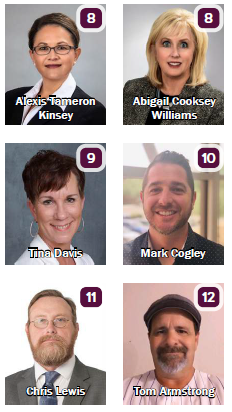 8. Valley Metro has hired Alexis Tameron Kinsey as the agency's chief of staff and senior advisor, and Abigail Cooksey-Williams as the agency's new Manager of Transportation Demand Management. Tameron Kinsey will manage government relations and provide strategic counsel to CEO Scott Smith. Cooksey-Williams will manage the Commute Solutions team who is responsible for supporting Valley employers in meeting trip reduction goals by using alternative modes of transportation.
9. Consultant Engineering, Inc. (CEI) has recently hired Tina Davis as the newest member of their management team. As Operations Manager of Administrative Services, Davis will lead the office and support operations.
10. Mark Cogley has recently been hired at Venn Construction, where he will head up their estimating department and work directly with their subcontracting partners.
11. NAI Horizon announced it has hired land and industrial specialist Christopher Lewis former designated broker and owner of a Valley brokerage company. Lewis, who will serve as a vice president, was designated broker/owner of Arizona Brokerage Company for six years.
12. Focal Point Security (FPS) has recently hired Tom Armstrong as a field superintendent where he will be responsible for all installation, service, maintenance and safety for the firm.
13. Newmark Knight Frank (NKF) Associate Michelle Rae joins the Phoenix office, specializing in medical/healthcare leasing and assisting the team in its full-service healthcare portfolio, including tenant representation, landlord representation, leasing and investment sales.
14. Jeff Hughes has recently joined McKinstry's Renewable Energy Services team as it's new director.