CIPs Benefit from Peak Revenues
By Rebekah Morris for AZBEX
Agencies throughout the state have released their final Capital Improvement Plans (CIPs) and the trends are clear: municipalities are enjoying high levels of tax revenue due to an expanding economy, low unemployment and high property values.
What's interesting is the shifting priorities of capital projects and the growing reluctance to rely on debt to pay for one-time capital expenses. Additionally, cities are using the CIP document as an Economic Development tool; the visual appeal of many is noticeably improving, and several are touting the CIP document itself as a way to communicate with businesses considering locating to the City.
Recent newcomers to the five-year CIP party include: City of Maricopa and City of Buckeye (this is the second year they have produced a five-year plan). Notably absent municipalities include: Pima County, Paradise Valley, Casa Grande and Payson.
Trends in Funding & Shifting Priorities
Traditionally local municipalities fund one-time capital expenditures with debt, most often General Obligation (GO) bonds. Historically, Scottsdale had been the outlier – they have been using General Fund monies to fund capital projects due to the voters not passing bond measures. They are no longer alone in this position: cities including Chandler, Goodyear, and Surprise are all noticeably increasing their funding of capital projects from General Fund monies with this year's CIP. Interestingly, Scottsdale is asking voters to approve $319M in General Obligation bonds in November 2019, that will fund projects in three categories: parks/recreation/senior services, community spaces and infrastructure and public safety/technology.
Local municipalities also rely on state-shared revenue for road maintenance and improvement projects through the Highway User Revenue Fund (HURF). During, and even after the Recession ended, the state swept these funds to balance the budget shortfall at the state level. While the state has fully returned to fiscal stability and does not project any future sweeps to the HURF revenue from local municipalities, there has never been a move to repay municipalities for that past activity.
Priorities are shifting. BEX research started reading CIP documents in 2011, when the focus was using stimulus funds from the federal government applied to as many 'shovel-ready' projects as could be found and approved. In 2011, state law made a significant change to how homebuilders were charged for public spaces such as libraries, police and fire, etc. via development impact fees. That change took full effect in 2014 and effectively killed many public space projects, reducing the dedicated revenue for new public assets.
This year builds on a trend we've spotted in recent years of investing in quality of life projects such as parks, streets improvements and transit. Water and wastewater projects continue to be prevalent and the focus of many municipalities as the systems age and require more ongoing maintenance and upgrades to keep them operating efficiently.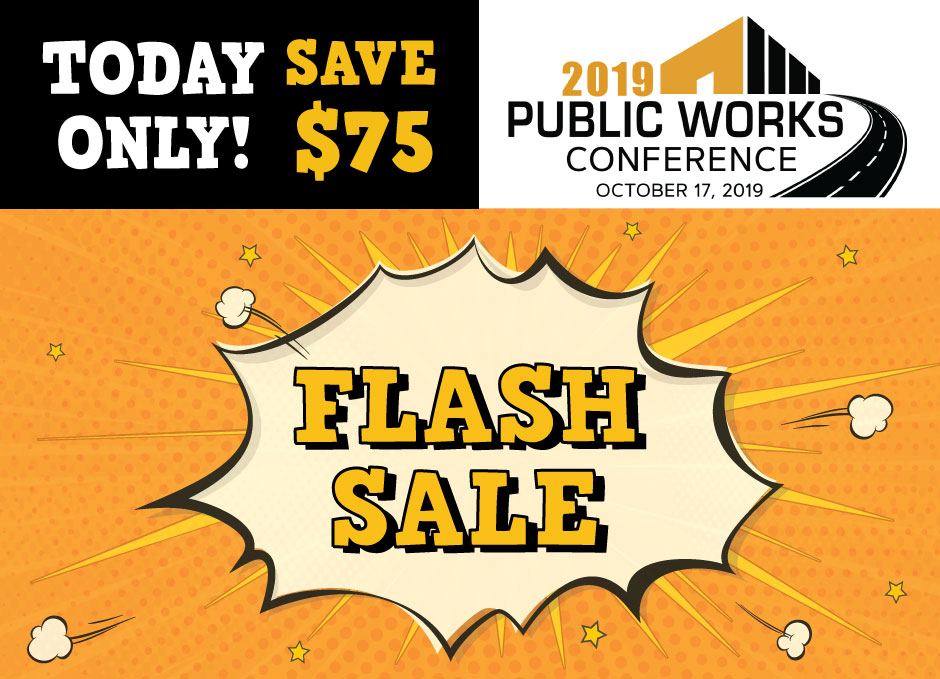 Top Capital Improvement Plans for FY2019-2020
The City of Phoenix has officially taken the mantle as the largest five-year CIP in the state. In 2015 voters approved a sales tax measure to fund streets projects. That dedicated revenue for maintenance and expansion of transportation and transit for residents has had a significant and sustained impact on the city's five-year total. Additionally, a new water rate increase passed by Council in January 2019 will fund new water projects in the north part of the city. All told, Phoenix's five-year total of $7B is a 43 percent increase Y-O-Y.
ADOT, while dethroned from the top spot in the state, sustains their capital program with a planned $4.592B program over the next five years. This represents a 16 percent drop Y-O-Y. While the $1.7B Loop 202 South Mountain expansion is winding down with its expected opening at the end of calendar year 2019, there are two 'mega projects' to focus on next. The addition of flex lanes to I-17 north of Phoenix is estimated to require a capital investment of $273M in FY20-FY22. In the Metro Phoenix, there is $492M planned for near term improvement strategy at the I-10 from Loop 202 Santan to the I-17 Split.
Valley Metro secured its future of capital investment when Phoenix voters denied the motion to kill funding for light rail and transit projects in August 2019. This local vote is the third time voters have affirmed their support for mass transit projects. The Valley Metro CIP document starkly represents how the Arizona construction market has risen in the last year. Budgets for individual construction projects has increased between 11 and 41 percent from last year's document. While federal funding has dipped Y-O-Y, local funds from member city contributions and PFT sales tax revenue has more than made up the difference, resulting in a 71 percent increase in funding for the agency's capital program.
The City of Mesa's CIP plan includes a record high amount of $1.8B in funding for capital projects. This is a 13.7 percent YOY increase. The City of Mesa plans to invest nearly half that amount, $49.3M in maintaining, upgrading, and expanding utilities. The City also will execute the plan for a new ASU campus in Downtown Mesa. Additional investment in parks and streets projects round out the plan. In 2018 the City was successful in asking voters to approve new bond authorizations: $82.7M for Parks & Recreation, $28M for Cultural Buildings, and $84M for Public Safety.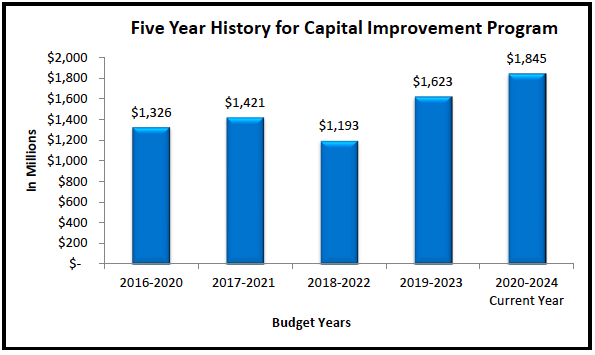 Maricopa County stands as the lone municipality that does not employ bond funding for capital projects. Their stance of paying cash for their major construction projects is unique. Totaling $1.4B in the five-year plan, the County's funding level for capital projects remains unchanged from last year. Notable new major capital projects added to the budget document this year include: 301 Administration Building Renovation, East Valley Animal Care & Control Facility, MCSO Substation at Avondale, the Southeast Regional Justice Center at Mesa, and the Superior Court Central Building – Floors 11 and 12 renovation.
Go Deeper at BEX Public Works Conference
Later this month, on October 17th, 2019, more than a dozen speakers will take the stage at the BEX Public Works Conference in Tempe. Not only will more in-depth research on individual Capital Improvement Plans be presented, individual public agencies will be represented to discuss trends and nuances of procurement practices, the current and attitude of their municipality towards funding capital projects and much more.
BEX research will bring forward an updated study on procurement trends and the incredibly popular analysis of current construction bid prices as compared to engineer's estimates.
Tickets are still available for purchase. Click here for registration information, including the full list of speakers, registered attendees and more.
The annual CIP Special Report compiled by BEX research staff will be released at the event. More than 25 individual municipalities' five-year CIP is broken down, analyzed and presented in one concise and convenient document. BEX research staff takes on the task of finding procurement information for the major projects, diligently finding existing contracts for design firms and general contractors, as well as providing readers with the contact information for individual department heads within the municipality.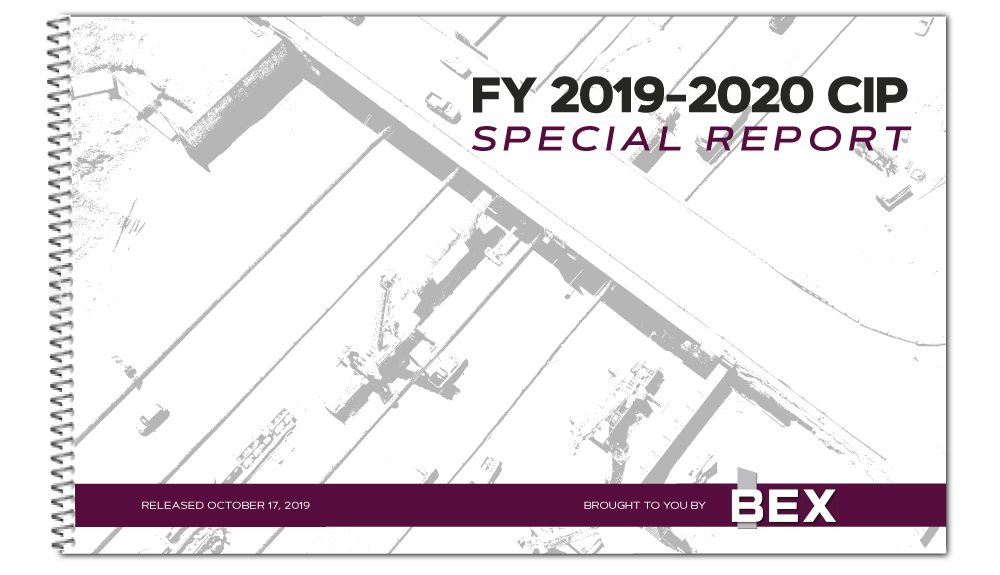 Pre-purchase your CIP Special Report before October 17th and save $100. The purchase price of the CIP Special Report increases on October 18th, 2019.