Sales Transactions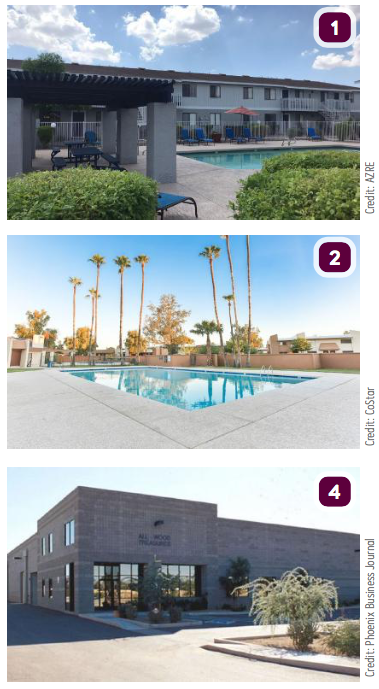 1. An undisclosed buyer purchased The Vineyard Apartments, a 300-unit multifamily community at 6706 N. Dysart Road, Glendale, for $41M. Newmark Knight Frank Director Chris Canter, Executive Managing Director Brad Goff and Senior Managing Director Brett Polachek represented the seller, Univest. 
2. Western Wealth Capital purchased Villas de Azul, a 300-unit, garden-style multifamily complex at 2627 N. 45th Avenue, Phoenix, for $33M. The seller was Sterling Azul Holding Company. 
3. Cowabunga Two, LLC purchased 32 Arcadia, a 104-unit multifamily community at 3211 E. Pinchot Avenue, Phoenix, for $14.8M. The seller was Moderne Living. Kidder Mathews' multifamily investment broker, Karl Abert, represented the buyer. 
Lease Transactions 
4. Children's clothing retailer, SpearmintLOVE LLC moved into an 18KSF warehouse in Tempe in late August. SpearmintLOVE plans to invest $500K in equipment and improvements in the new facility.