Giving Back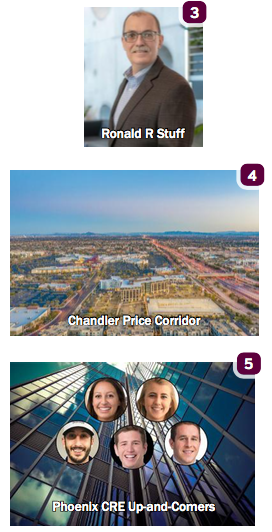 1. With heightened economic and health concerns amid the COVID-19 pandemic, Parallel Capital Partners has announced it will donate $100K – in lieu of traditional holiday festivities – to regional charities in its six primary markets: San Diego, Honolulu, Dallas, Long Beach, Orange County and Phoenix. 
2. For the fourth consecutive holiday season, Taylor Morrison asked team members for ideas on how to 'Build Joy' in their local communities, and is spreading these efforts even further with the launch of its inaugural National Build Joy Day. This year's acts of kindness touched lives in 10 states and included constructing desks for students in need while virtual learning, making blankets for a veterans' hospital, supporting a friend who unexpectedly lost their husband to COVID-19, and helping an animal shelter offer assistance to families battling financial hardship and struggling to care for their pets during the pandemic. In addition, this year Taylor Morrison is elevating its philanthropic efforts by making a $60K company donation, dispersed between Feeding America and HomeAid America. 
Awards & Accolades 
3. Sundt Construction's Ronald R. Stuff, the company's senior vice president, general counsel and chief compliance officer, was elected a Fellow of the American College of Construction Lawyers (ACCL). He is only the fourth Arizona attorney to receive the honor.  
4. Chandler's Price Corridor was honored with the Best of Arizona award during the Arizona Association for Economic Development's recent annual Economic Development Distinguished by Excellence awards. The EDDE Awards honor individuals and organizations that have made significant contributions to economic growth in their communities and on state and regional levels. 
5. AZ Big Media has published Five Up-and-Comers to Watch in Phoenix Commercial Real Estate. They are: 
Benjamin Farthing 

– Associate with 

CBRE 

for two years. Farthing has worked in CRE for three years.

 

JP Malham

 – Director of Business Development with 

SiteWorks Landscape

 for one year. Malham has worked in CRE for four years.

 

Stephanie Oleksa

 – Interior Designer with 

SmithGroup 

for four years. Oleksa has worked in CRE also for four years.

 

Lauren Tomlin 

– Marketing Coordinator with 

Ryan Companies US, Inc.

 for 1.5 years. Tomlin has worked in CRE for 3.5 years.

 

Dylan Whitwer 

– Associate for 

NAI Horizon

 for two years. Whiter has worked in CRE for four years.

 
Boards & Commissions 


6. The Hon. Henry Wade, Maricopa City Councilmember, has been appointed to the Maricopa Economic Development Alliance Board of Directors. 
Company News 
7. Sundt Construction, Inc. has expanded its presence in the renewable energy construction market with the launch of Sundt Renewables, LLC. Prior to forming the new subsidiary, Sundt acquired select assets and key personnel from i1 Energy, a well-known leader in the renewable power market. Sundt Renewables will focus on utility-scale solar and energy storage projects across the United States with a heavy emphasis on the Southwest and Texas. 
8. SimonCRE recently hit a notable milestone – completing its 200th project during its 10th anniversary year. The Scottsdale-based company, founded in 2010 by CEO and Founder Joshua Simon, has completed 200 projects across 22 states totaling more than $400M. The company began with just one employee and has increased the staff by more than 50 percent since 2019. Today, SimonCRE totals 42 employees and continues to grow. The 200th deal was a 7.2KSF Big O Tires at Laveen Village, 4808 W. Baseline Road, Phoenix. 
9. The architectural and engineering firm of Paradigm Design has relocated their Phoenix office to 4250 N. Drinkwater Boulevard, Suite 120, Scottsdale, AZ 85251. Stay tuned for details on their upcoming January open house. 
10. Alignment Realty Capital announced the creation of ARC Dental Income Fund I, LLC. The Fund's launch is marked by the closing of an approximately $10M sale-leaseback acquisition of seven dental and orthodontic properties located in Arizona, North Carolina, and Mississippi. The Fund seeks to acquire the real estate of growing dental and orthodontic practices, primarily through sale-leaseback transactions, which can financially empower practice owners with a new source of liquidity. Alignment will become a preferred real estate partner within the industry by providing unique incentives to dental and orthodontic partners. 
Promotions 
11. Adolfson & Peterson Construction promoted Scott Salyer to Regional Manager of AP Southwest, where he will be responsible for developing business plans and risk management programs, as well as driving business results and operational decisions. 
New Hires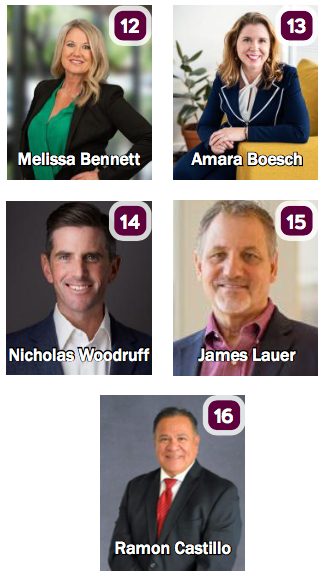 12. Adolfson & Peterson Construction welcomed Director of Business Development Melissa Bennett. Bennett will be responsible for fostering strong partnerships with existing clients and identifying new business opportunities 
13. Adolfson & Peterson Construction welcomed Regional Marketing Director Amara Boesch. Boesch will be responsible for enhancing the visibility of AP Southwest, driving culture and shaping its strategic planning efforts. 
14. Irgens continues to expand its presence in the Phoenix market with the addition of Nicholas Woodruff as Development Director. Woodruff will join the Irgens' Phoenix office in mid-December. Woodruff will be responsible for overall direction of development projects, including promoting new business development, structuring successful real estate transactions, developing and maintaining client relations, identifying and evaluating healthcare and commercial development opportunities. 
15. James Lauer has returned to McCarthy's Southwest region to lead its aviation, mission critical and healthcare market expansion initiatives. Lauer has more than 35 years of construction experience, beginning his career with McCarthy in the early 1980s where he rose through the ranks from laborer to senior project manager over two decades. During the last 16 years, he further developed his leadership skills and construction industry expertise and is returning to McCarthy as a vice president. 
16. Ramon Castillo has joined Landmark Title Assurance Agency of Arizona, LLC as Assistant Chief Title Officer. As Assistant Chief Title Officer, Castillo advises the team and focuses on closing transactions.