Awards & Accolades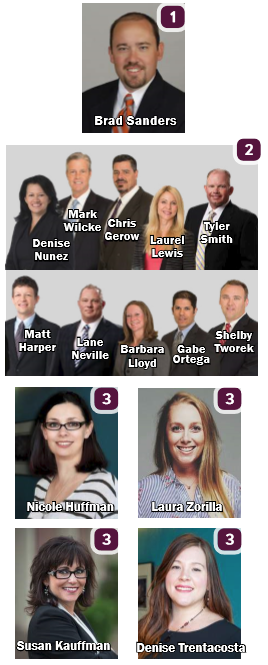 1. The AZ Water Association unanimously selected Brad Sanders of Archer Western as this year's Construction Professional of the Year. The award recognizes Sanders' significant contributions to the water/wastewater industry, the AZ Water Association, Water Environment Federation (WEF) and the American Water Works Association (AWWA).
2. NAI Horizon's success in 2018 was highlighted by national recognition, continued growth and a record $357M in total transactions. Their top producers in 2018 were:
Denise Nunez, Investment Sales (self-storage);
Mark Wilcke, Industrial;
Chris Gerow, Retail;
Shelby Tworek, Retail;
Tyler Smith, Office;
Laurel Lewis, Office;
Lane Neville, Investment Sales;
Barbara Lloyd, Investment Sales;
Matt Harper, CCIM, Retail;
Gabe Ortega, Retail.
Promotions
3. MEB Management Services has announced the promotion of three industry professionals at its Tucson office and a title change for one of its professionals at its Phoenix office. In the Tucson office, Denise Trentacosta, ARM, CPM, was promoted to Asset Director; Laura Zorrilla was promoted to Director of Business Development; and Nicole Huffman was promoted to Accounts Payable Manager. In Phoenix, Susan Kauffman's new title is Director of Strategic Relationships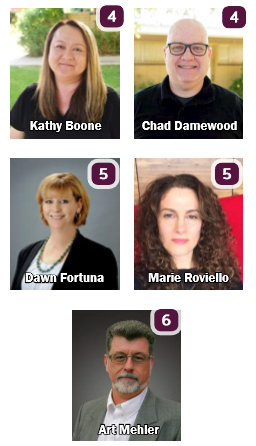 New Hires
4. Integrity Building Corp has recently added Kathy Boone as Healthcare Project Manager and Chad Damewood as Project Manager for their Commercial & Retail Division.
5. Winslow + Partners has announced the addition of two new hires to their dynamic team. Dawn Fortuna brings both urban planning and business development strengths and Marie Roviello provides interior design vision.
6. AZTEC Engineering Group, Inc. recently hired Art Mehler as Deputy SUE Division Leader in their Field Services Market.