Giving Back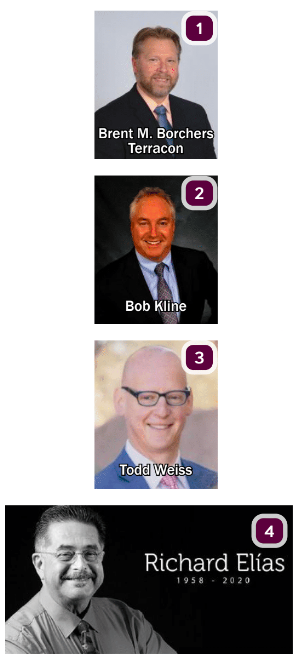 1. Although the annual golf tournament benefitting Kids for Hope was postponed, engineering consulting firm, Terracon still found a way to donate. Terracon gave companies that signed up for the tournament the option of donating their registration/sponsorship fees to Kids at Hope, matched the first $2,500 in donations and presented Kids at Hope with a check for $5,000. Esco Corporation, Katerra and Transco Energy all donated their fees. 
New Hires 
2. Bob Kline has joined Colliers International as managing director of Debt and Structured Finance in the Southwest Region. Kline will be based in the Phoenix office, working on capital and finance efforts for the company throughout the Southwest Region and beyond. 
3. Phoenix-based ViaWest Group has hired Todd Weiss to serve as the commercial real estate investment firm's first chief operating officer. Weiss previously served as general counsel for real estate for Phoenix-based Vereit Inc., a publicly traded real estate investment trust. 
In Memory 
4. The Rio Nuevo Board announced that Pima County and Board of Supervisors Chairman, Richard Elias has recently passed away. Out of respect to the life and legacy of Elias, Rio Nuevo has postponed their March 31st meeting to April 8th.