Sales Transactions

1. CBRE arranged the sale of a five-building portfolio in metro Phoenix totaling nearly 806KSF for $255M. Liberty Property Trust sold the four-building Liberty Center at Rio Salado in Tempe and a single-tenant office building located at 8501 East Raintree Drive in Scottsdale to an undisclosed buyer. Barry Gabel, Chris Marchildon, Will Mast with CBRE's Phoenix office represented the seller in the transaction.
2. The Blackstone Group LP has paid $158.1M for The District on Apache, a 279-unit student housing complex near Arizona State University in Tempe. The transaction was part of a portfolio acquisition totaling $1.2B.
3. Cushman & Wakefield completed the sale of The District at Mountain Vista, located at 1304 S. 105th Place in Mesa. South 105th AZ Partners, LLC, an entity formed by Cortland Partners, purchased the property from Kaplan Mountain Vista Apartments, LP, an entity formed by Westplan Investors and Kaplan Development, LLC, for $62M. David Fogler and Steven Nicoluzakis of Cushman & Wakefield represented the seller.
4. Cushman & Wakefield completed the sale of Legacy at Prescott Lakes, located at 1998 Prescott Lakes Pkwy in Prescott. NNC Apartment Ventures purchased the property from an entity formed by Clear Sky Capital for $30.25M. David Fogler and Steven Nicoluzakis of Cushman & Wakefield represented the seller.
5. CBRE Affordable Housing has arranged the sale of Lake Pleasant Village at 20702 N. Lake Pleasant Road in Peoria. The 152-unit community changed hands for $15.8M. Investment Builders Inc. is the seller of the 10-building asset. Johnathan Smith with CBRE Affordable Housing, together with Brian Smuckler and Jeff Seaman with the company's Phoenix team, represented both parties.
6. LevRose Commercial Real Estate recently closed the sale of Sonoran Desert Village in Phoenix for $5.1M. The sale of the 13.7KSF retail shopping space located east of I-17 at 2805-2815 W. Carefree Highway was facilitated by Mark Cassell and Trenton McCullough of LevRose Commercial Real Estate on behalf of the seller.
7. The Infill Camelback Corridor Shops was recently sold for $4.05M. Ari Spiro, Sean Stutzman and Larry Kush of ORION Investment Real Estate represented the seller, Santa Fe Arms, LLC. The buyer was KCS Arizona, LLC.
8. The 21.6KSF Continental Ranch Shopping Center on the corner of Wade and Silverbell roads has sold to 2908 RT. 130 LLC for $3.3M. Gary Heinfeld and Ryan W. Heinfeld, of Advisors in Real Estate Inc., along with Colliers International, represented the seller. Dylan Brown and Andrew Fosberg, of CBRE, represented the buyer.
9. RendezVous Urban Flats, LLC closed on an option to purchase the land and infrastructure at 20 S Stone Avenue in downtown Tucson from 1 SC Partners LLC for $2.65M. The project is ready to begin construction within weeks and may be as soon as one year for completion.
10. Cushman & Wakefield announced Scottsdale Sport & Classic Motorcar LLC purchased the building located at 7671 East Acoma Drive in Scottsdale from Santa Fe Saavy for $2.25M. Michael Kitlica of Cushman & Wakefield negotiated the transaction on behalf of the buyer.
Lease Transactions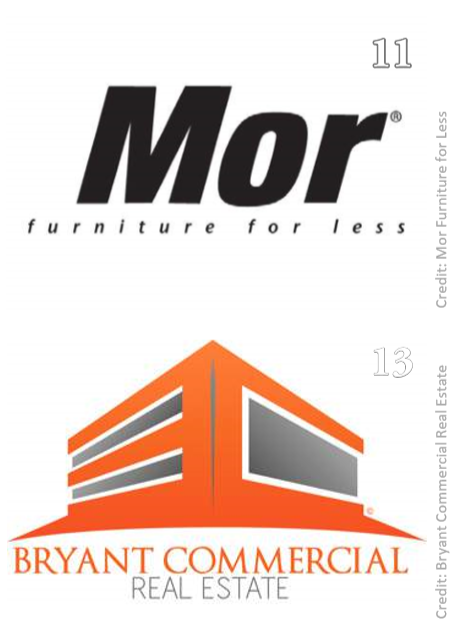 11. Mor Furniture leased approximately 25KSF on a ten-year lease at Yuma Palms, 1448 S. Yuma Palms Pkwy, Yuma, in a portion of a former Sports Authority space. Newmark Knight Frank's, Joe Doucett and Joe Hoye represented the landlord, Inland Group. Brian & Tom Woods of Colliers International represented the tenant.
12. HBL, CPS's has leased an 11.8KSF at The Plaza at Williams Centre, located at the SW corner of Broadway Blvd. and Craycroft Rd. The premises will be used as an accounting and consulting office They are scheduled to open for business March 2019. Andy Seleznov and Melissa Lal represented the landlord, Larsen Baker, while Buzz Isaacson, of CBRE, represented the tenant.
13. Bryant Commercial Real Estate recently announced a $4.15M set of lease agreements for clients in the Phoenix area. Designated Broker Adrienne Bryant secured four leases totaling nearly 14.7KSF for clients in the Behavioral Health sector, 5.3KSF for three Retail clients, and 4KSF for three Office tenants. BCRE's Sales & Leasing Agent Vinny Summo also secured a 1.2KSF lease for a vegan restaurant on 7th Street in Phoenix.