Bill Aims to Promote Rural Area Growth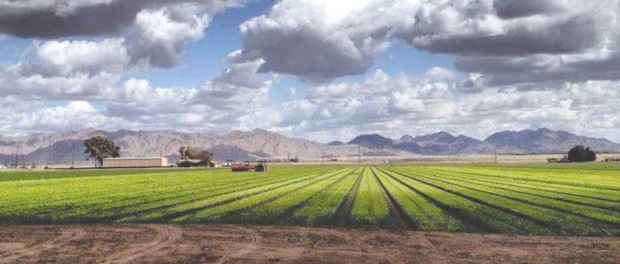 By Bennito L. Kelty for Yuma Sun
Officials are keeping a close eye on Arizona House Bill 2814, with the hopes of alleviating the inequality between rural and urban economic development in Arizona.
"There's one area of statistics that is worse in Arizona than in any other state, and that is the disparity between our metro areas and our rural area," said Julie Engel, the director of the Greater Yuma Economic Development Corporation. "Our rural areas have not recovered to pre-recession levels, and they haven't even hit their pre-2007 GDP or labor force numbers. Some of these people are losing access to key industry sectors like education. Teachers are leaving. Doctors are leaving. It's kind of scary to see the number of communities that are really struggling with the services that a family expects to find when they come into a community, like healthcare and education."
Counties, cities and towns outside of the metro areas of Phoenix and Tucson struggle to bring in projects to construct key infrastructure for water, wastewater, transportation, broadband, natural gas and storm water retention, Engel said.
As a result, smaller or rural localities struggle to compete for and bring in commercial and industrial establishments like industrial parks, manufacturing facilitates, offices, retail businesses, restaurants, hotels and entertainment or recreation facilities, Engel said.
The aim is to attract developers who can improve infrastructure and make substantial investments in rural communities. Directors of economic development in Yuma have expressed hope that it will incentivize developers to develop infrastructure, pay to use public utilities and leave developed land and buildings in place for commercial and industrial establishments to come in and bring jobs and services.
Hector Tapia, the economic development director for Somerton, said that Somerton is in need of various types of retail to capture the revenue that goes to the city of Yuma, where shoppers have more shopping options.
The cost of developing buildings for retailers would be too much for the city of Somerton to take on by itself, Tapia said, especially without a guarantee that retailers will come. If a developer came in and developed infrastructure like water lines and buildings, Somerton would be better positioned to attract retailers and wouldn't have to spend money it doesn't have to get there.
HB 2814 would give counties, cities and towns with populations of fewer than 800,000 the power to designate projects as Rural Economic Development Improvement Programs, which would provide developers with tax incentives to offset the cost of infrastructure development. To qualify, developers would have to propose development projects that bring in full-time, median-wage jobs and make significant capital investments in the area.
The idea that each county, city or town has the power to choose what they want in terms of job growth and that they have the autonomy to decide what's good for them has sounded especially attractive to local economic development directors.
The size of the capital investments these projects would have to make also varies based on the population of the counties, cities and towns where the projects would take place. They range from $1M for cities, towns and unincorporated areas in counties with populations under 15,000, to $20M for counties with a population greater than 250,000 but fewer than 800,000. Cities with populations greater than 80,000 would expect $10M in capital investments, and cities with populations smaller than that but more than 15,000 would expect investments of $5M.
Paul Melcher, Yuma County's director of Economic Development and Intergovernmental Affairs, said that the bill has two intentions. One is to even out the disparity between rural and metro areas by bringing in large capital investments, and the other is to attract development projects that can use county utilities and develop infrastructure where it's not available.
Read more at Yuma Sun. (Subscription required.)