By Rebekah Morris for AZBEX
Construction activity in Arizona is projected to hit $14.8B in 2019. That was just one of the good pieces of news presented in the private development outlook presented by BEX Founder and President, Rebekah Morris at the fifth annual Private Development Summit on Tuesday.
Population Growth and Employment and Housing, Oh My!
An overview of three key macroeconomic figures reveals that Arizona, as a state, is now growing population at a rate of over 1.5 percent year over year, approximately 10 percent over the pre-recession peak for total employment, and at a comfortable and steady pace of delivering housing to the market.
Arizona is beating the national average on many fronts: from total employment and population growth to projected construction employment.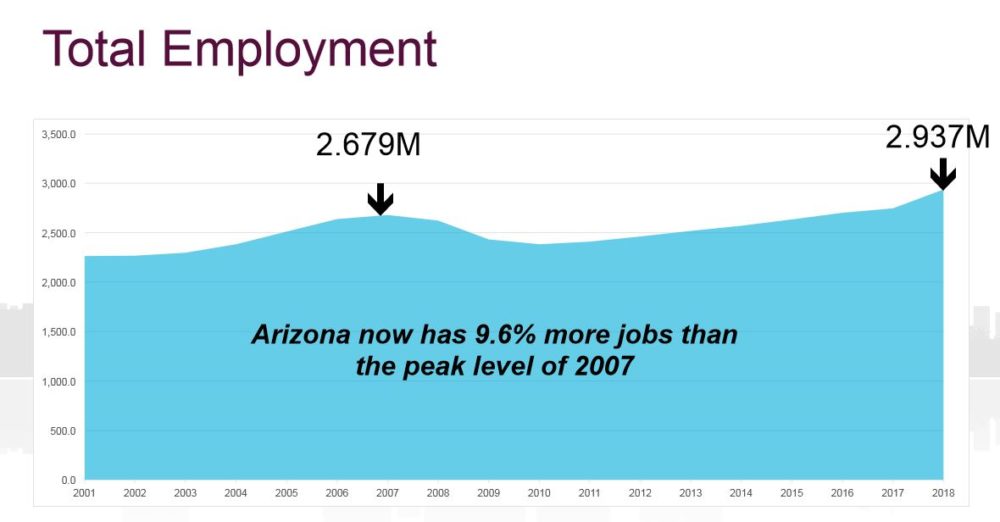 Vacancy Rates & Historical Under Construction Volume
Staying true to the theme of the event, focusing on private development, Morris continued by examining historical vacancy rates and volume of square footage under construction. Finding that the three classes of traditional real estate: industrial, office and retail, all experienced significant increases in vacancy rates during the recession years of 2009-2012 was not a surprise.
What was new was the visibility of how the market reacted and brought back to life the sector with a significant bump in under construction rates when the recovery solidified. Each of the market sectors examined showed a noticeable 'bump' in construction volume after the recovery had started. Morris concluded that while the boom of 2004-2006 was artificially high, the low points of 2009-2011 were also artificially low.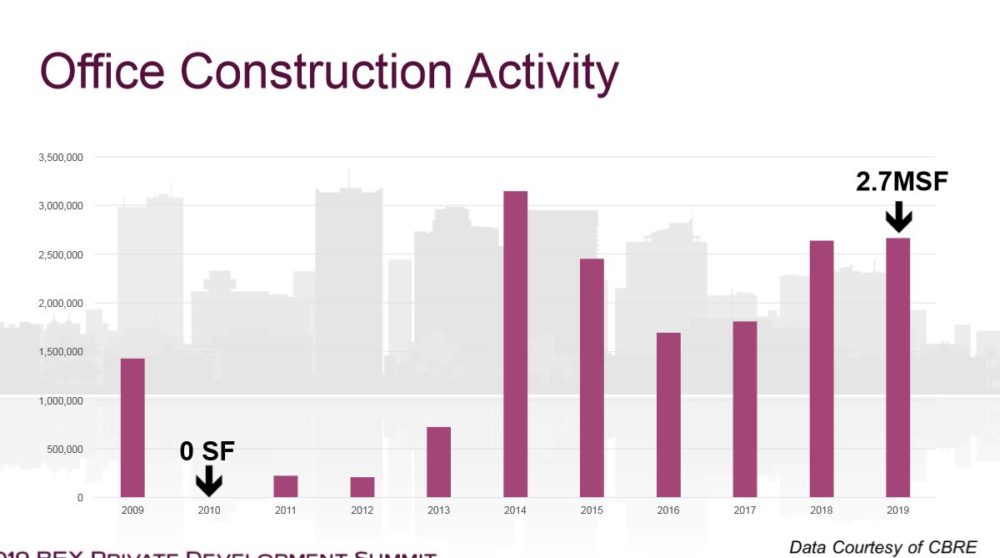 Projecting Future Activity
Looking ahead, Morris predicts that as a class of real estate, Industrial will dwarf the office and retail sectors by a large margin. Total projected construction activity will see a massive increase in this sector compared to 2018. As a market whole, construction is poised to see growth exceeding 14 percent year over year, for a total projected level of $14.8B.