Industry Professionals 08-06-19
Giving Back

1. Valley Partnership has announced that New Pathways For Youth is the 2019 recipient of its annual Valley Partnership Community Project. The event brings together members and leaders within the Valley's developmental community for a day of service. This year's event will take place on November 4th, to improve the building and structure of New Pathways For Youth's building located in Downtown Phoenix.
2. The Southern Arizona Environmental Management Society (SAEMS) recently received a $2,500 grant from the foundation of engineering consulting firm Terracon. The grant will be used to award a single, $1,500 scholarship to an SAEMS applicant. The remaining funds will be used for student scholarships to both luncheons and the group's annual RCRA seminar.
3. New Pathways for Youth is working to boost its capacity for serving the most at-risk youth in the community by buying and renovating an 11KSF building at 901 E. Jefferson Street, Phoenix. Renovations began earlier this month and are expected to take 10 months. Renovation partners are BCA, Norris Design, DPR Construction, Hensel Phelps, McCarthy and Sundt.
Company News
4. Energy Systems Design, Inc. (ESD) announces the opening of a new office in Austin, Texas. The new office will allow ESD to build on its service to clients throughout Texas and the neighboring South-Central United States with expertise, knowledge, and experience through a growing firm of talented engineers.
5. Atlas Real Estate Group, a full-service realty group specializing in real estate investments, brokerage and property management, has expanded its presence to Phoenix, through the addition of Valley Of The Sun Real Estate & Property Management. The new office is at 335 E. Palm Lane, Phoenix.
6. Taylor Morrison Home Corp. is getting into the single-family rental market by inking an exclusive strategic partnership with Mesa-based Christopher Todd Communities to build the popular hybrid rental products.
Promotions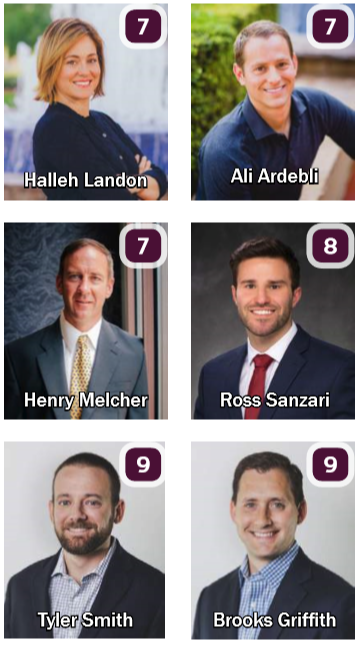 7. Energy Systems Design (ESD) has announced the promotion of Halleh Landon, P.E. | LEED AP BD+C (electrical engineer), Ali Ardebili, P.E. (mechanical engineer), and Henry Melcher, P.E. | LEED AP BD+C | C.E.M. (mechanical engineer) as Principals. Ali will transition into the Mechanical Department Head of ESD's Scottsdale Headquarters as Henry becomes the Director of the Austin, Texas office.
New Hires
8. Lee & Associates Arizona has welcomed Ross Sanzari, their newest Associate specializing in the acquisition and disposition of industrial/flex investment properties and land in the Metropolitan Phoenix real estate market.
9. Sunbelt Investment Holdings, Inc. recently hired Tyler Smith as Vice President of Construction and Brooks Griffith as Real Estate Manager at its Phoenix office. Smith will be responsible for direct oversight of design and construction for SIHI's new development portfolio. Griffith will oversee all land acquisition and disposition activities across Arizona.
10. Stephen Malmros joins Burns & McDonnell and its growing Pacific Northwest team as Department Manager for Integrated Design-Build, to help expand the firm's capabilities across a wide range of markets including electronics, food and consumer products, manufacturing, mission critical, life sciences and corporate and commercial real estate.