Industry Professionals 06-08-18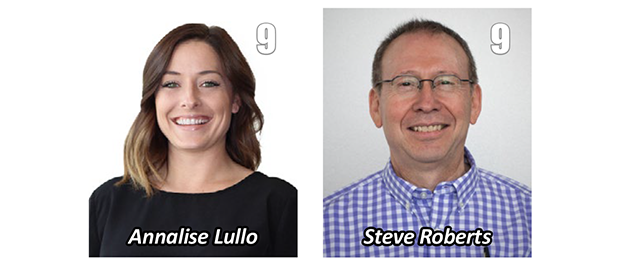 Company News
CBRE Group, Inc. launched Spacer, a free workplace planning product to help companies apply best-in-class workplace trends to their office layout. Targeting companies with 15-300 employees, the technology recommends customized office workspace specifications designed to help organizations enhance their company culture, drive productivity and creativity and attract and retain the best talent.
2. Earthworks Environmental LLC plans to expand its operations to more than 16 states from the Southwest to the Midwest to the Mid-Atlantic. To brace for the growth, Travis Fern has been promoted to Director of Compliance and Brendan Haugh to Director of Training and development. Recently, Earthworks Environmental hired Aaron Gordon as Compliance Manager in Arizona.
Transitions
3. The Arizona Multihousing Association has named longtime advocacy partner Courtney Gilstrap LeVinus as the President and CEO. For nearly 20 years, LeVinus has worked with the AMA, leading their advocacy team at the federal, state and local levels. In her new role, Courtney will represent the 2,000+ AMA member companies including property management firms, developers, rental property owners and rental housing industry suppliers from across Arizona.
4.  Greg Barr, the current managing editor for the Austin Business Journal and former managing editor for the Houston Business Journal, will be joining the Phoenix Business Journal on July 5 as its new Editor-in-Chief. The Phoenix Business Journal has also hired Corina Vanek as a commercial real estate and economy reporter.
5. RJM Electrical Contractors has hired Eric Pereira as its new Service Manager. Eric brings more than 26 years of experience in the electrical industry with the majority of those years being in the commercial service sector.
6. Locally-owned architecture firm, Winslow + Partners has added three new staffers to its Phoenix team: Keith Wong as Senior Project Manager, Lisa Kehoe as Project Manager and Gilberto Rey as a Designer.
7. Hyatt Regency Scottsdale Resort & Spa at Gainey Ranch has named Dena Roady general manager of the 493-room property.
8. San Diego-based Sunrise Management has brought on J. Monty Petersen to its Phoenix office as Regional Project Director. Petersen will oversee build outs and renovation projects for the company's Arizona multifamily portfolio.
9. SmithGroupJJR has recently added several new employees to their Phoenix Office: Caroline Hill as Marketing Manager, Erin Bell as Senior Marketing Coordinator, Annalise Lullo as Marketing Coordinator, Steve Roberts as Senior Project Architect and Eric Huffman as a project architect.
10. Phoenix marketing agency, Small Giants, LLC, has hired Margaret Kinsey as Design and Marketing Coordinator to support the creative team with graphic design needs for digital and traditional marketing collateral. Kinsey will also work with the marketing team to develop compelling proposals for clients.