Industry Professionals 01-04-19
Giving Back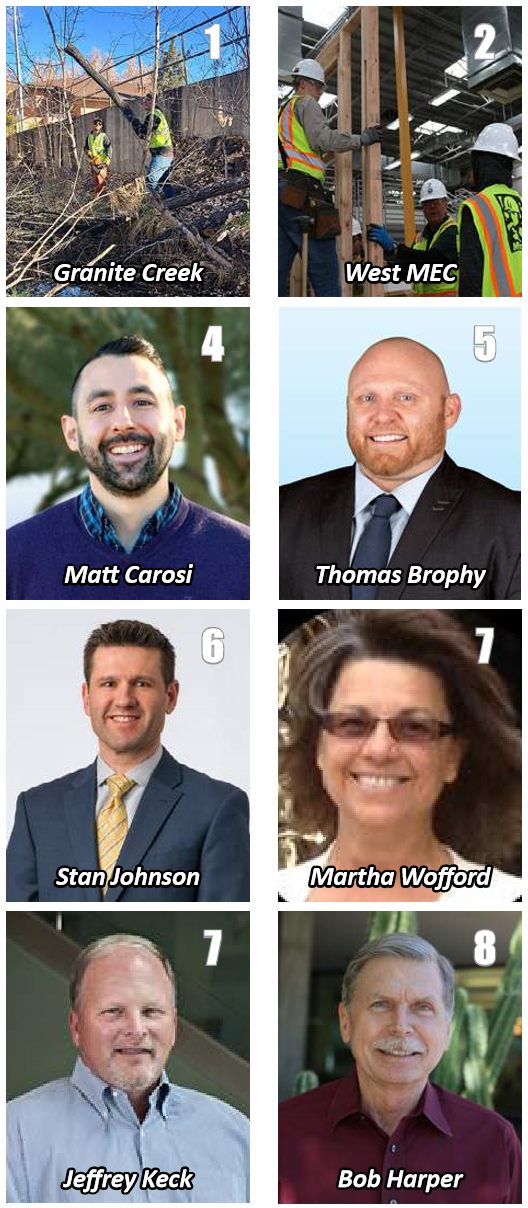 1. Local landscaping firms Terrasole and Prescott Landscaping Professionals both recently volunteered their employees' time to help clear out some of the undergrowth that has been obscuring visibility along the Greenways Trail between Goodwin Street and Granite Creek Park.
2. Construction students at Western Maricopa Education Center (West-MEC) partnered with local physician Dr. Jeannine Hinds to build a mobile clinic that provides free medical services to homeless families and at-risk youth.
Awards & Accolades
3. Trammell Crow Company has recently been named the 2018 Top Development Firm by Commercial Property Executive Magazine with more than 1.1MSF of commercial real estate projects that either broke ground, were under construction or were completed in 2018.
New Hires
4. W.E. O'Neil Construction Company has announced the addition of Matt Carosi to their team of construction professionals. Matt will serve as Project Engineer/Assistant Superintendent in their Phoenix office.
5. Thomas M. Brophy has been named Research Director for Colliers International in Arizona. In his new role Brophy will manage a research department that is entrusted with all market data activities. He will be responsible for overall market and economic reporting, as well as customized efforts on behalf of individual agents and their clients.
6. Greenberg Traurig LLP has beefed up its real estate practice with the addition of three attorneys. Stan Johnson has joined as a shareholder, while Andrew Yocopis and Roger Bond Choquette have joined as associate attorneys.
7. Gilbane Building Company recently welcomed Martha Wofford as Project Engineer II and Jeffrey Keck as Project Executive, to its Western Region office in Phoenix.
Retirements
8. Gilbane Building Company recently announced the retirement of Robert Harper III. Hired in 1970, Bob Harper held many roles throughout his 48-year career with Gilbane, from Field Engineer to Project Executive. He worked on over 30 projects, totaling over 11MSF and over $3.5B.