AZBEX IS HIRING!
---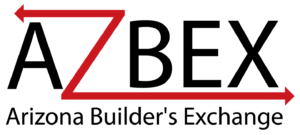 AEC Market Researcher/Reporter
Arizona Builder's Exchange is growing and currently seeking a detail-oriented individual to search, collect and digitize data on construction projects within AZ. This new position will be searching for current solicitations, project leads and updating existing projects in our database. The person will become an expert in public procurement. This position requires a Sunday through Thursday schedule. We require someone who is tenacious and structured.
We have an awesome team at AZBEX, and we have high standards for our employees. We are driven, committed and innovative. Our research department is fantastic and we want to keep that quality moving forward.
Here are the ideal candidate's requirements:
Required Skills/Experience:
Excellent computer and internet skills are a must
Home office and internet availability is needed
Knowledgeable in Microsoft Office, especially Excel and Word
A/E/C industry experience is required, Public Procurement knowledge is preferred
A college degree is preferred
Successful candidate must have a reliable method of transportation to the Tempe office
Must be able to follow instructions
Required Personality/Personal Characteristics:
Friendly, energetic, and positive
Organized, and detail-oriented
Extremely ethical, honest, and trustworthy, breaches of trust or honesty are not tolerated (Seriously)
Hard working and takes pride in their work
Process-oriented
Excellent communication, verbal & written skills
Self-motivated, Self-disciplined, Get the job done without constant oversight
Journalistic tendencies, investigative and curious by nature
This is a full-time position with a Sunday to Thursday schedule.
Pay/Compensation: Starting pay depends on levels of experience, skills and personality estimated at
$30K – $35K/Yr. Holidays are paid plus 2 weeks paid time off per year. Insurance is 100% covered for the employee after 3 months of continuous employment. Additional dependents are employee's responsibility.
Potential candidates should forward their resume and cover letter to Rachel at rkettenhofen@azbex.com.
No phone calls please.