Arizona Projects 06-08-2018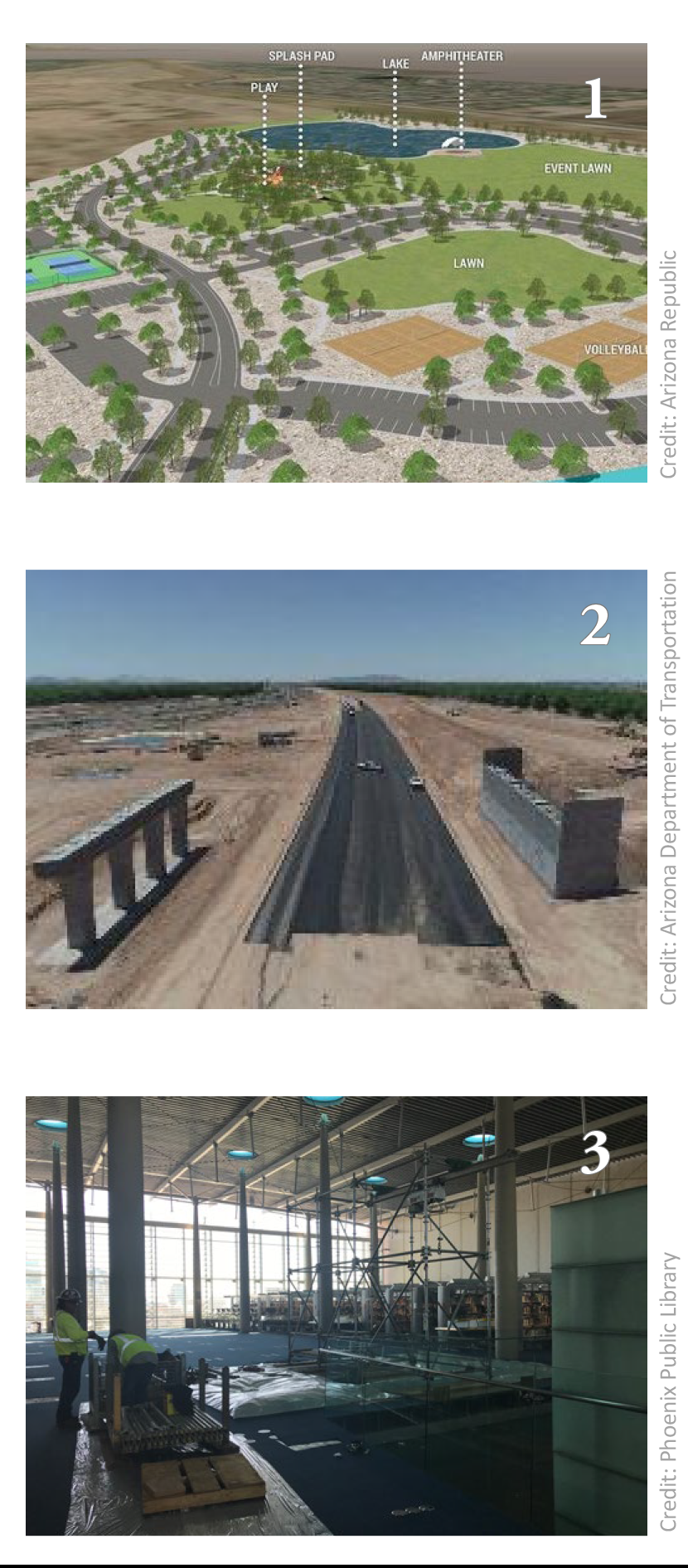 Groundbreakings
Construction is kicking off on two major parks projects in Gilbert. The town held its groundbreaking ceremony for the 272-acre Gilbert Regional Park on May 29 and will hold another groundbreaking for Rittenhouse District Park, located on the east side of Power and Pecos Roads, on June 13. Both parks are set to open in 2019.
Progress Reports
2. On Thursday, June 7, ADOT crews began placing 45,000-pound girders on bridge piers that will form the deck of the SR 87 bridge. The work is part of a project to create a new interchange at Interstate 10 and State Route 87 in Eloy.
Completions
3.The Burton Barr Central Library will open June 16 after a nearly year-long closure following extensive storm damage. The library, which sits on the west side of Central Avenue overlooking Margaret T. Hance Park, has received improvements including expansions in the children's area and computer labs.